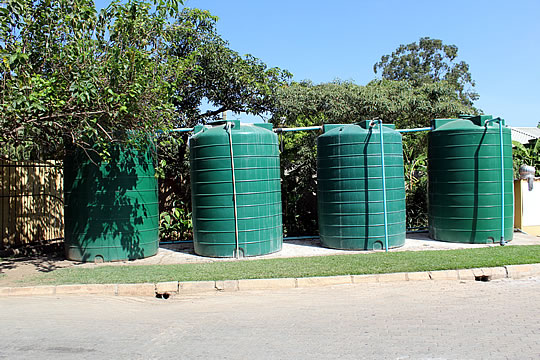 Greywater Recycling
This grey water recycling plant treats domestic waste water including sewerage, kitchen water, cleaning water, shower and wash basin water. The treated water is reticulated and used to irrigate our lawns and garden.
The plant uses a combination of bio filtration, aeration, clarification and pronation to filter and purify the water and kill bacteria The main benefit of recycling grey water is the reduced use of drinking water for activities like watering garden.
A reduction in use of potable borehole water preserves the underground water table and reduces the electricity required to pump water.
Solar
100KW peak solar system was commissioned at Foxdale Court on 3rd June 2016. The solar installation consists of the power consumed at Foxdale Court is now generated through sun power. Visit the roof top to see our solar installation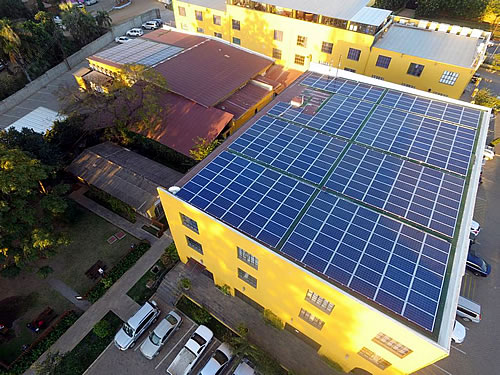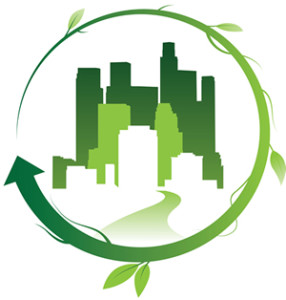 Energy Efficiency
Motion sensors fitted in all toilets and corridors; therefore the lights only switch on when needed. LED 15 watt florescent light tubes fitted in all offices and small retail units. Most florescent light tubes are 46 watts. Therefore, the lighting in this building uses 67% less electricity than most commercial buildings. Solar geyser, feeding hot water to office kitchens.
Rainwater harvesting
During the rainy season, rainwater is collected from the roof of the Mama Betty building, which has a surface area of 600sqm, collecting approximately 30 cubic meters of water per minute during a heavy storm. The rainwater is collected through a gutter and downpipes, located along the rear of the Mama Betty building. The water is stored in eight 12,000-liter tanks in our rainwater harvesting tank bank. The water is used in the toilets of the Mama Betty building and in the garden irrigation system.
Waste Management
We separate all the paper, cardboard, plastic bags, plastic bottles, and food waste. The paper, cardboard, plastic bags and plastic bottles are collected or delivered to recycling companies around Lusaka. The food waste is loaded into JK series composting machines, located in our waste management area. The food waste is mixed with sawdust and turned on a daily basis. The food waste turns into compost within a 4-6 week period. The compost is used in the gardens around Foxdale Court.